Asteroid Institute | Kathleen Kiker on Precovery at 2022 LSST@Europe4

January 26, 2023
Asteroid Institute engineer Kathleen Kiker speaks on Precovery, a service of ADAM, at the 2022 LSST European Conference.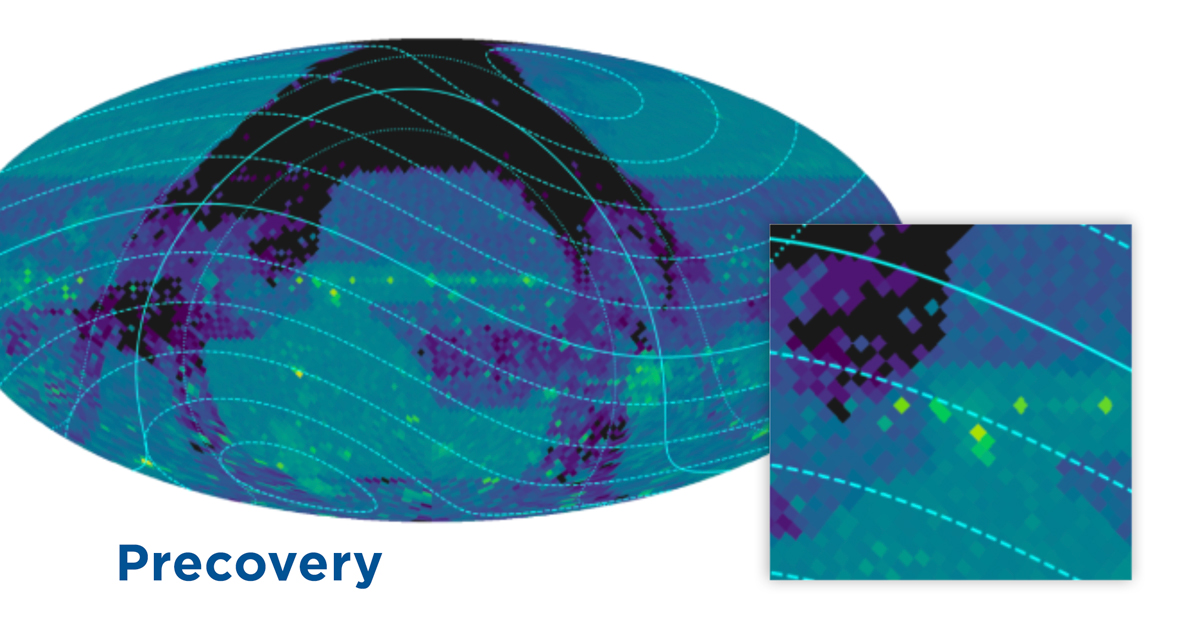 Asteroid Institute, a program of B612, and partner of LSST and the Vera C. Rubin Observatory, virtually joined speakers at this year's LSST@Europe 4 conference in Rome, Italy. The conference, which takes place annually in different locations in Europe, is a chance for the LSST team and their partners to share the status of the construction of the Rubin Observatory and explore synergies with other European partners. The objectives of the conference were to provide an updated description of the LSST survey strategy, data products, alert system, and science opportunities that the LSST data will generate, and to foster and promote the participation of European scientists. While the conference was hosted in person at the historic Accademia dei Lincei, it was also possible to attend remotely to ensure access for those that could not make the journey.
Asteroid Institute software engineer Kathleen Kiker presented virtually on Precovery, a service of the Asteroid Discovery Analysis and Mapping (ADAM) platform. Precovery is the process of searching for observations in images taken before the object was discovered. This adds validation to all discoveries, as any time an object is discovered, its arc can be extended with Precovery on ADAM. With the power of Google Cloud, the astrodynamic service divides the sky into healpixels and groups together observations with the same healpixel and time. Watch Kathleen's presentation below and try out the free Precovery service.
This article was created by a staff member of the B612 Foundation, a non-profit organization. It is because of the support of our donors that we can provide educational opportunities, develop cutting-edge software and share scientific knowledge with the world. Please join us in our mission and make a donation today.