B612 launches Schweickart Prize on 20th Anniversary

July 31, 2023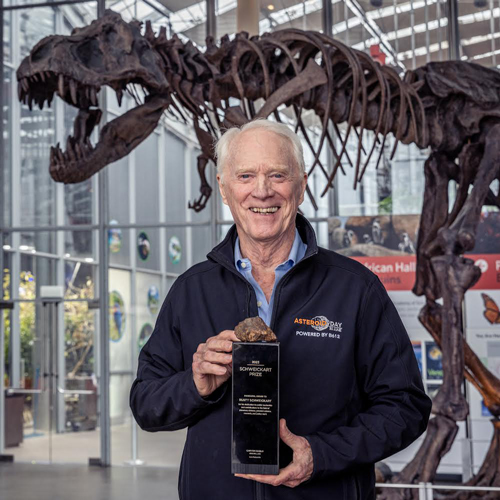 This past Asteroid Day (observed on June 30th worldwide) we celebrated B612's 20th Anniversary and the launch of the Schweickart Prize at the California Academy of Sciences in San Francisco. The prize, named in honor of renowned Apollo 9 astronaut and B612 co-founder Rusty Schweickart and announced under the dome of the Morrison Planetarium, will be awarded annually to students and young researchers for their contributions to the field of asteroid science, research, and policy work. Beginning in 2024, Schweickart Prize awardees will receive a cash prize of $10,000 USD and gain global exposure through a press campaign to acknowledge their achievements.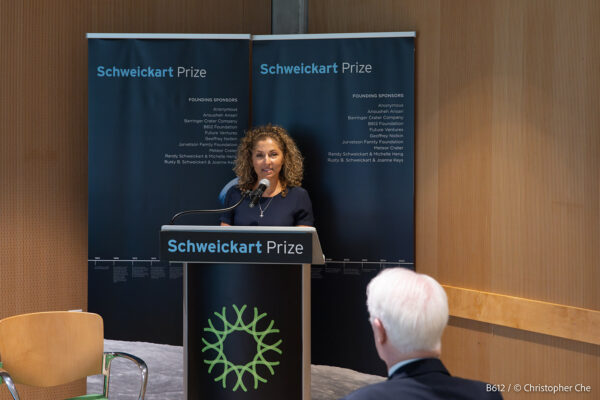 The event started with a press conference where fellow astronauts Ed Lu, Franklin Chang-Diaz, Jeffrey Hoffman, and space traveler Anousheh Ansari spoke alongside Rusty on the influence of such an award. Anousheh, founder and CEO of XPrize and founding sponsor of the Schweickart Prize, believes it to be a valuable tool to further accelerate progress in the field, "I've seen how prizes are able to really bring about innovation and create excitement and awareness and change mindset. I'm hoping that this prize will embody everything that Rusty has demonstrated throughout his career."
The evening's program included a video of highlights of Rusty's illustrious career by science communicator and YouTuber Scott Manley. Beginning with his education in aeronautics and astronautics from MIT, Scott took us on a tour of Rusty's time in the Apollo program, Skylab and later works in public policy, formation of the Association of Space Explorers and B612.
Rusty voiced, "If we do our work correctly, this prize can inspire hundreds over the years, hundreds and hundreds of young people, to raise their sights to dedicate their initiative to the continuation of life on earth here our experiment in the universe in their own way, with their own incredible creative energies of which I can hardly imagine." The open call for Schweickart Prize nominations will be posted this October at Schweickartprize.org.
Founding Sponsors of the Schweickart Prize include several anonymous donors, Anousheh Ansari, Barringer Crater Company, B612 Foundation, Future Ventures, Geoffrey Notkin, Jurvetson Family Foundation, Meteor Crater, Randy Schweickart and Michelle Heng, and Rusty B. Schweickart and Joanne Keys.
The evening concluded with a fun "Rusty Roast" where friends and colleagues gathered to tell their stories of Rusty's impact and legacy. Guests sipped Bubbling Bennu's provided by Tito's vodka and enjoyed wine from Lynmar Estate.
The Schweickart Prize launch ceremony and reception were generously funded by Lynmar Estate, the California Academy of Sciences, George & Loretta Whitesides, David Ramsey, Matthew Ramsey, Will & Anya Wright, and Tito's Vodka.
To read more about the Schweickart Prize, visit Schweickartprize.org. You can also watch Rusty's presentation at TEDx Sonoma 2023.
You can see photos of the event here.