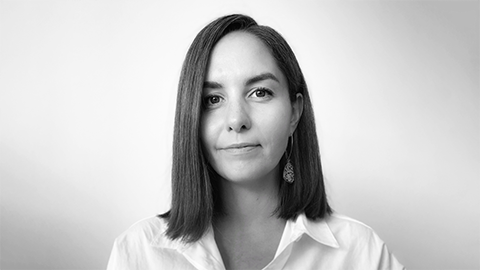 Director of Special Projects
Colleen Fiaschetti is the Director of Special Projects at B612. She brings over a decade of experience in project management and creative oversite for both startups and Fortune 500 companies.
Prior to joining B612, Colleen was the Program Director for the Asteroid Institute, organizers of international Asteroid Day, based in Luxembourg. She led the operations, communications and fundraising events for the local and global programs, organizing a distributed team and coordinating with organizations, experts and space agencies around the world.
On behalf of the Asteroid Foundation, Colleen was the project lead for Work Package 9: Dissemination of results and public outreach for the Near Earth Object Modelling and Payloads for Protection (NEO-MAPP) project, a Horizon 2020 funded consortium to advance research in Near Earth Objects (NEOs) and new payload technologies for planetary defense.
Colleen has developed cohesive communication narratives to explain complex research and concepts to an international audience and has extensive design and video production experience. Prior to entering into the world of asteroids, she held roles in the private and nonprofit sectors providing creative oversight, strategic planning and organizational infrastructure.
---
In the News
Asteroid Day Returns To Celebrate 25 Years Of Dedicated Asteroid Missions
---
Videos
https://today.rtl.lu/media/podcasts/a/1912711.html
https://asteroidday.org/resources/asteroid-learning/how-to-become-a-science-communicator-with-stuart-clark/
---
Social Media
Go to Colleen's LinkedIn profile.
---
Languages Spoken
English
---
Research
https://ui.adsabs.harvard.edu/abs/2021plde.confE.177R/abstract