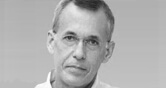 Board Of Directors
Founding Circle
Geoffrey is a technical advisor to numerous venture capital firms, startups and other companies. He previously was a General Partner at US Venture Partners, managing a >$2B portfolio of diverse startups. 

Prior to this he was Chief Network Office (CTO) for Networking at Sun Microsystems for 13 1/2 years, in charge of technical directions in networking and scaling, protocol design and implementation. He also led Advanced Development, Network Security and other areas.
Geoff has worked as a commercial diver, recreational dive instructor and at other underwater activities. Geoffrey is a qualified sidescan and sector scan sonar operator, 
underwater search and recovery specialist and captains various vessels, both power and sail.