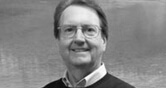 Scott is a Professor of Aeronautics and Astronautics at Stanford University where he focuses on planetary exploration, especially of Mars. He serves as the Director of the Stanford Center of Excellence for Commercial Space Transportation. Dr. Hubbard has been engaged in space-related research and program management for more than 35 years, including 20 years with NASA that culminated as director of NASA's Ames Research Center. He served as the sole NASA representative on the Columbia Accident Investigation Board; was NASA's first Mars program director, and successfully restructured the entire Mars program in the wake of mission failures.
Scott is the founder of NASA's Astrobiology Institute. He conceived the Mars Pathfinder mission airbag landing, and was the manager for NASA's highly successful Lunar Prospector Mission. Prior to joining NASA, he led a technology start-up in Silicon Valley and was a staff scientist at the Lawrence Berkeley National Laboratory.
Dr. Hubbard has received many honors including NASA's highest award, the Distinguished Service Medal. His book Exploring Mars: Chronicles from a Decade of Discovery, describes his work on NASA's Mars Program.