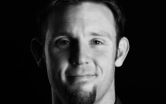 Spacecraft Systems Engineer
Jonny is an inventor, engineer and scientist passionate about understanding the Universe and our place in it. Within the reach of science and technology exist both existential threats to man and the tools of its salvation.  Jonny seeks the latter – opportunities to apply his technical, leadership, learning and mentoring skills in places positively impacting humanity, the environment and our relationship with the world around us. His past experience ranges broadly from propulsion technology to imaging; from energy systems to satellite design.
Most recently Jonny served as the Chief Engineer of Skybox Imaging for over seven years. Joining as the third employee, he was instrumental in developing the first VC-funded NewSpace startup from an idea on a cocktail napkin to an organization that deployed the worlds largest constellation of high-resolution Earth Remote Sensing satellites. Prior to that Jonny spent 5 years doing fundamental research on rocket propulsion technologies.
Jonny holds a B.S. and M.S. in Mechanical Engineering from Stanford University. While studying, he also had the privilege of lettering for three years with the Stanford Baseball team, teaching hands-on manufacturing skills in the world-renowned Product Realization Lab and teaching undergraduates in the Energy Systems capstone class.