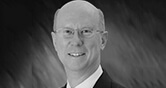 Scott most recently served as Broadcom's president and CEO, where he was responsible for guiding the vision and direction of the company's corporate strategy. Since joining Broadcom in 2005, he grew the company's revenue by multiple billions, while doubling its geographic footprint.
Prior to Broadcom, he held the position of president and CEO of Philips Semiconductors (now NXP Semiconductors). He also held leadership positions at Digital Equipment Corporation (now part of HP) and Microsoft. Additionally, Scott serves on the board of Ingram Micro and Xactly.
In 2013, he received UCLA's IS Executive Leadership Award. Scott received a B.A. in Psychology and an M.S. in Computer Science and Computer Engineering from Stanford University.